Carpet in Khuzestan has a long history as long as history. Today, there are carpet weaving workshops in cities such as Endika, Shush, Behbahan, Aghajari, Omidiyeh, Andimshek, Dezful, Bostan and Ahvaz in Khuzestan province. These workshops portray authentic Iranian characters in famous maps or Khuzestan designs mixed with the culture of this province, such as goats and oak trees, etc.
The northern cities of Khuzestan, such as Izeh, Bagh Malik, etc., due to their proximity to the provinces of Chaharmahal Bakhtiari, Kohgiluyeh, and Boyar Ahmad, as well as the province of Ilam, have been influenced by carpet weaving in these provinces. The history of Khuzestan carpet goes back to 3000 thousand years ago. Susa civilization is considered the birthplace of this art in Khuzestan, which was not in the present form, but mostly made of mat and buria.
Carpet styles in Khuzestan province have a high variety, but due to the influence of neighboring provinces, they are generally seen in the following styles:
Qutb Izeh: similar style of Chaharmahal and Bakhtiari province
Qutb Andimeshk: a style similar to Qashqai and Nayin
Buying carpets in Khuzestan
Buy carpets in Khuzestan (Ahvaz), free shipping to all of Iran's Khuzestan carpets
Buying carpets in Khuzestan, especially hand-woven carpets, is not a difficult task, it is enough to go to reputable stores or place an order through the website. You can buy carpets in person, online or even by phone. If you are a buyer of hand-woven carpets, Iran Carpet Gallery has provided you with the opportunity to make your choice in the shortest time and benefit from the after-sales services of this store.
Khuzestan rugs, the shopping center for handmade silk rugs (original), the best price in Iran, Khuzestan rugs with many branches throughout Khuzestan province, along with free delivery of hand-woven rugs and hand-woven rugs in Ahvaz (Hamidiya, Elahai, Shadgan, Darkhoin), Izeh, Bagh Malik (Qalaatal, Sidon, Midavoud), Bavi (Shiban, Weiss), Behbahan (Mansouriyeh, Tshan), Khorramshahr (Minoshahr), Dezpart (Dohdz), Dezful (Dozab, Safiabad, Mianrud, Chaghamish, Siah Mansour), Dohdz, Abadan ( Arvandkanar, Choivbede), Omidiyeh (Jaizan), Endika (Khajah Castle, Abzhedan), Andimeshk (Cham Golak, Hosseiniyeh, Azadi, Bidroba), Shush (Shavor, Har, Saleh Mashtat), Shushtar (Sharaft, Guriyeh, Sardaran) (Karkhe). Alvan), Getund (Salehshahr, Janat Makan, Tarkalki, Samala), Lali, Mahshahr (Imam Khomeini Port, Chamran), Suleiman Mosque (Gol Gir), Haftkal, Handijan (Zahre), Hoizeh (Rafi).
Carpet price in Khuzestan
The price of carpets in Khuzestan (Ahvaz) free shipping to all of Iran's Khuzestan carpets
The price of carpet in Khuzestan is also determined based on its value and price. In order to determine these prices, in case of sending abroad and exporting or the impact of currency and dollar fluctuations on the carpet market, you must find out about the carpet prices on a daily basis. Iran Carpet Gallery announces the daily prices to you, dear buyers.
Selling carpets in Khuzestan
Selling carpets in Khuzestan (Ahvaz), free shipping to all of Iran's Khuzestan carpets
Most stores and carpet shops add to the variety of their after-sales services in order to satisfy their customers. All these services are done to increase the well-being of our esteemed buyers. Farsh Iran Gallery in Khuzestan has considered the following measures for its customers:
Carpets in Khuzestan (Ahvaz) Free shipping to all of Iran's Khuzestan carpets
Replacement: Replacing the carpet depends a lot on the time of purchase. In order to accompany and increase the satisfaction of its customers, Iran Carpet Gallery carries out the carpet replacement project in this collection within a certain period. To explain this plan, several points should be mentioned:
In a certain period, the carpet will be replaced with the same price design without any payment.
The replacement plan is done for all store products.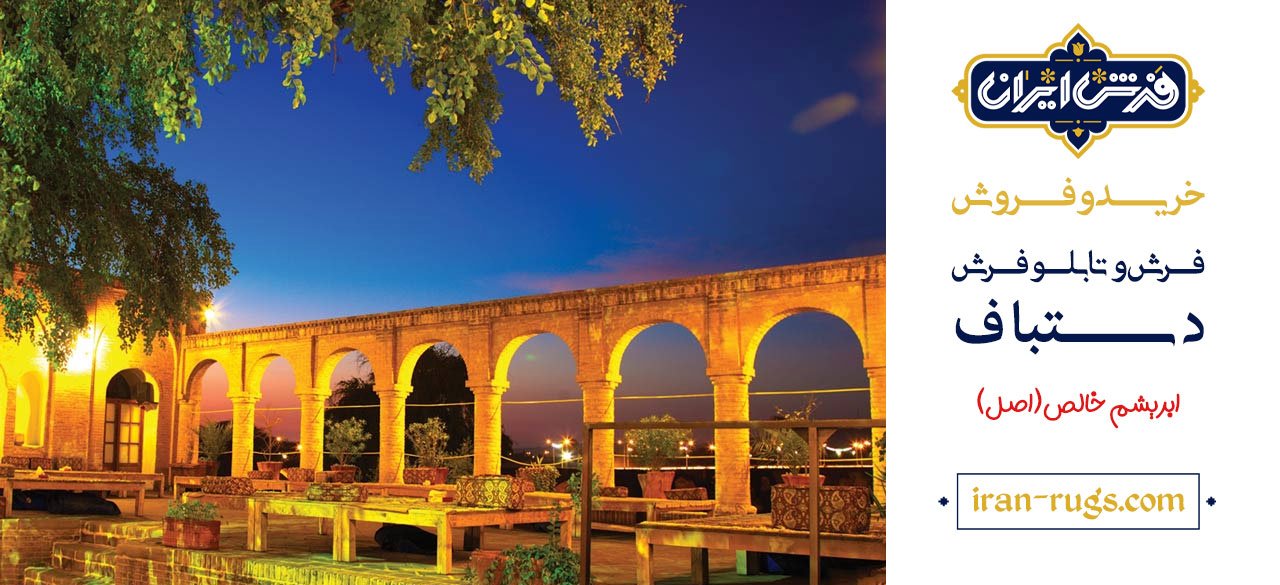 Carpets in Khuzestan (Ahvaz) Free shipping to all of Iran's Khuzestan carpets
Buying address and price of carpet in Khuzestan: Khuzestan; Ahvaz, Kian Pars, East 2nd St., Rishiyat Complex, Iran Carpet Gallery